After years of passing through St. Louis, I finally took the time to go downtown and tour The Arch. It was wonderful. So different than what anyone had ever described. I'd been told it's old, rickety, uncomfortable, unstable, etc. It was none of that. My visit drove home the point that you have to experience stuff for yourself.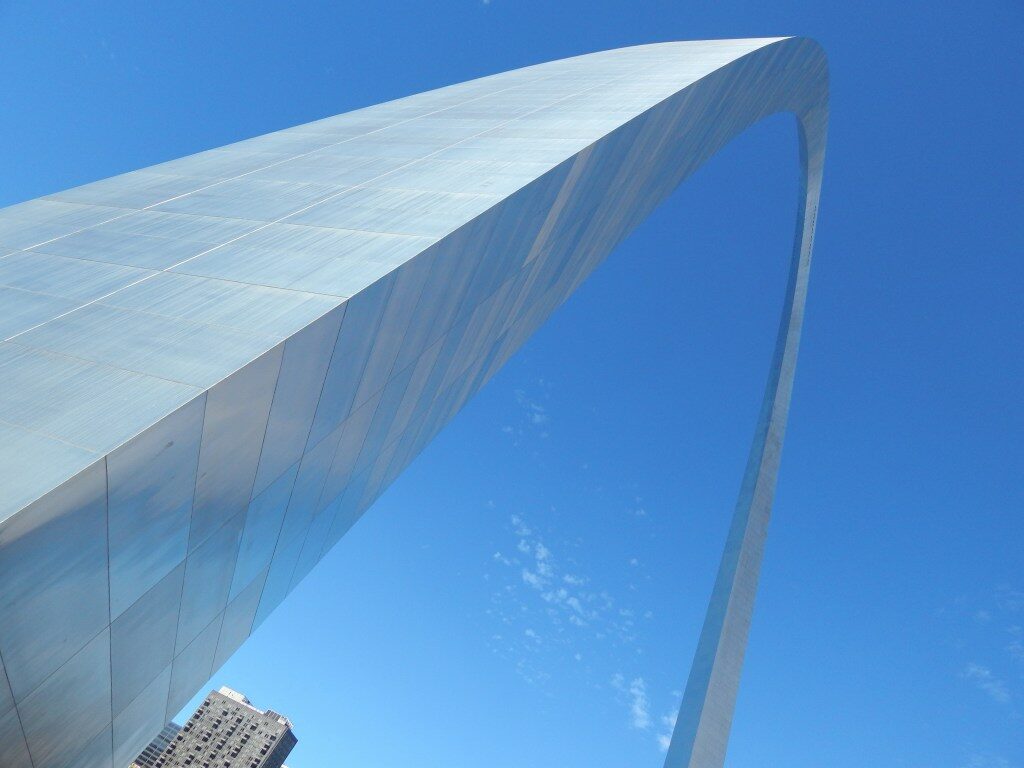 To purchase tickets for the arch you have to go to the historic courthouse which also provides for a nice tour. I had no idea that the Dred Scott case took place right there and it was soo humbling to walk through the courthouse/museum and review the plaques and paraphernalia. After a short walk to the arch, you find the underground visitor center/museum which details the inception and the creation of what's become St. Louis' iconic feature. The documentary shown in The Tucker Theatre is a MUST SEE. The men who built that arch are nothing short of amazing. The fact that there were no casualties is absolutely incredible.
Thankfully there was no wait so I was able to get to the top right away. The views were spectacular. You can see the river on one side, and the city on the other. The best points of interest to me were the baseball and football stadiums, and of course the courthouse: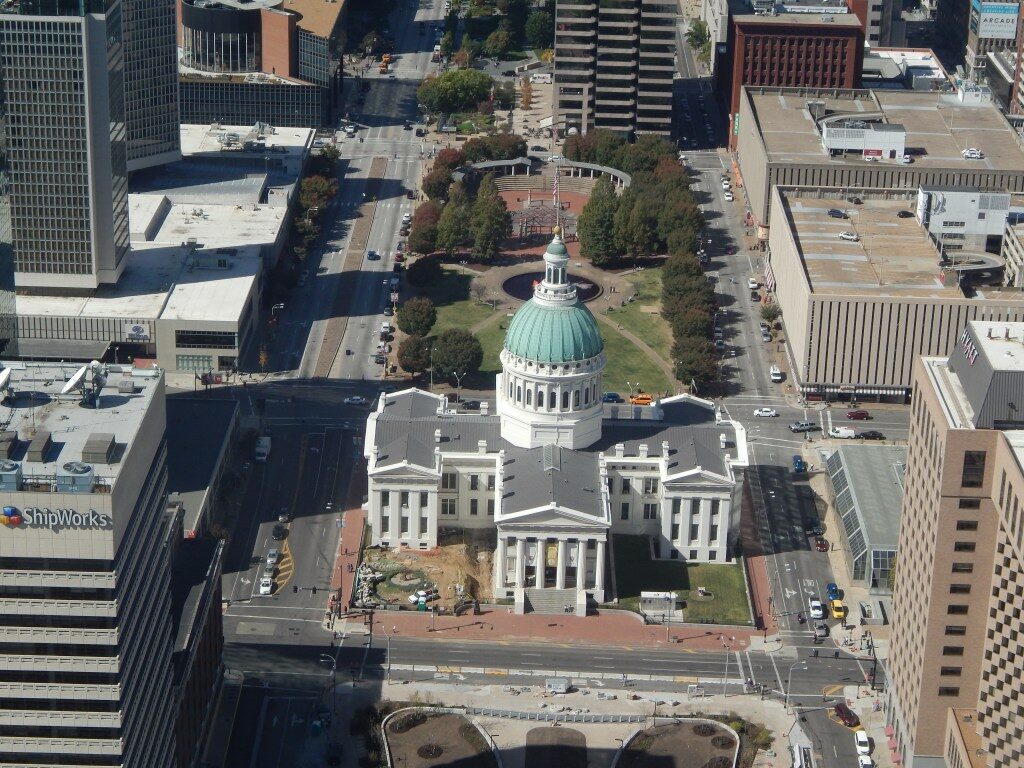 As is usually the case when I visit an amazing place, half of the arch was under construction so only the south side (and half of the observation deck) was accessible: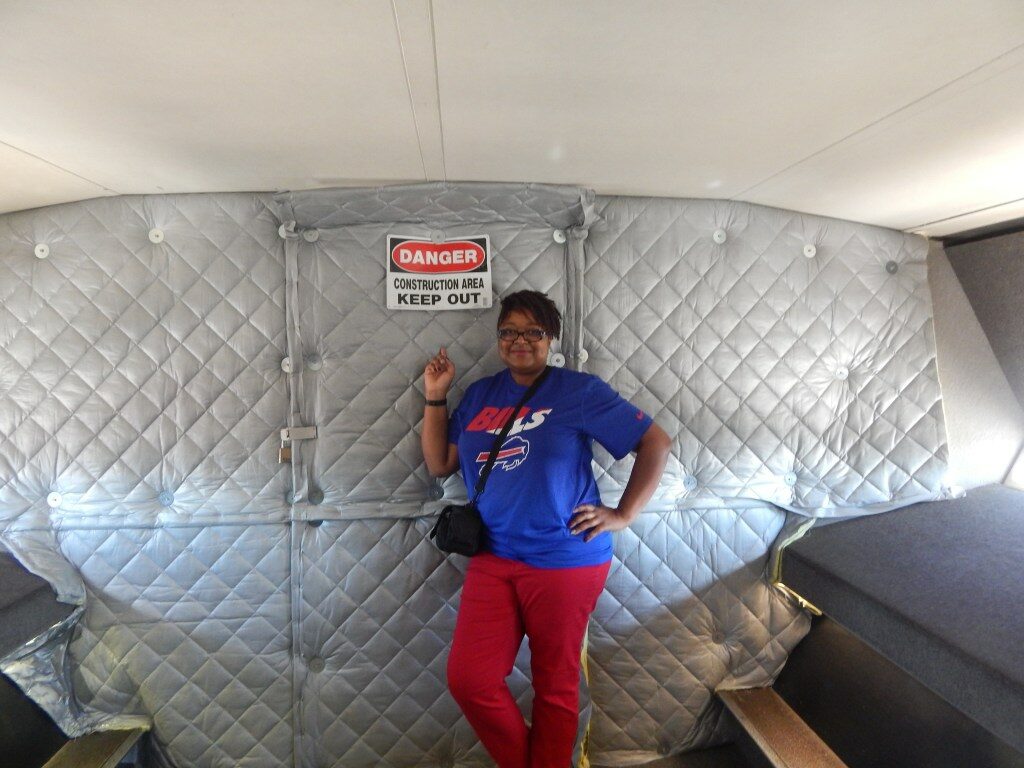 But I was still able to snag a premier memento photo documenting my visit to the tallest building in a national park?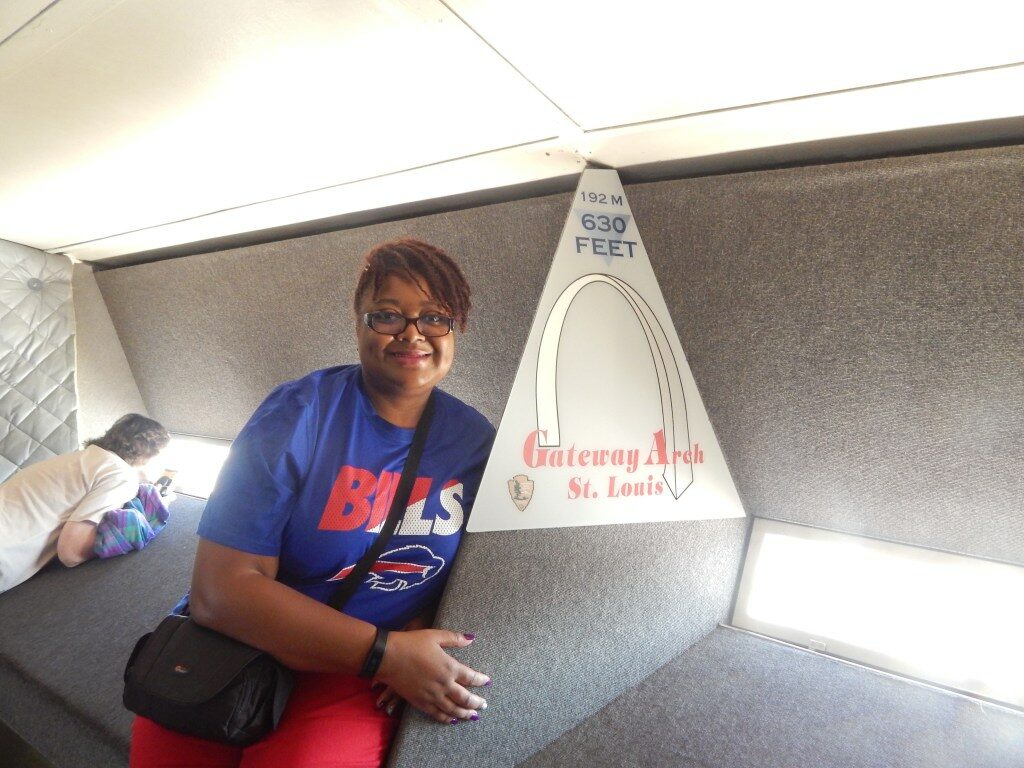 In addition to the arch undergoing standard maintenance, the grounds of the arch are also undergoing a great deal of overhaul. When complete, there will be a free–standing museum, bike trails, children's play area, education centers, and a performance venue. Through this expansion project, city officials hope that visitors will be encouraged to linger a bit longer, spending more money and reviving the economy. I will definitely be back once the expansion is complete. I will not, however, be catching the train – that's another story … Anyway, I usually leave iconic places and then lament that I didn't "touch" the place. So this time, I remembered: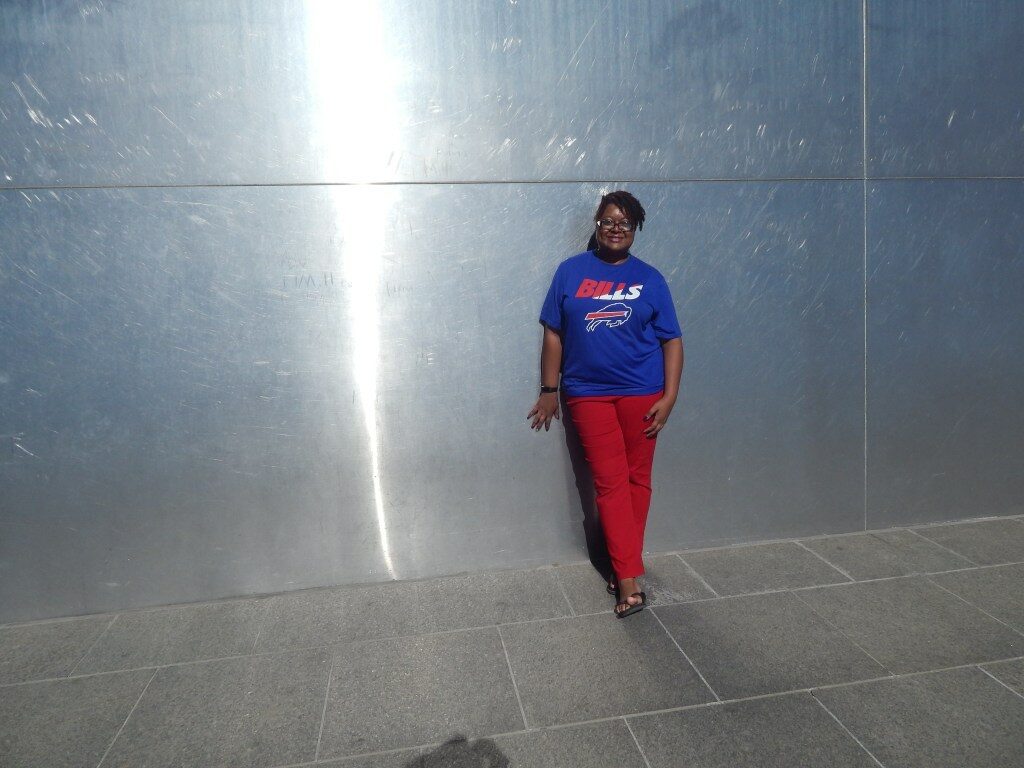 After my visit I had a lovely lunch at Angelo's which is pretty much at the base of the arch, then headed to the airport so I can head off to the next city. I was really happy I finally had the chance to make this visit. I highly recommend anyone passing through to take a few hours and explore the arch and courthouse. It's a wonderful adventure.